Join a Team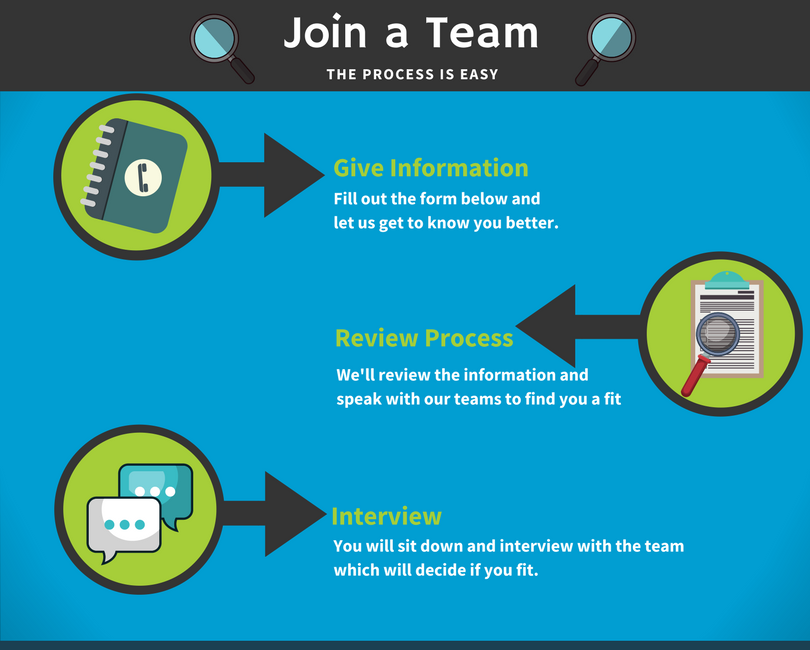 ---
How It Works
Joining a start-up is an incredible and rewarding experience. The ZIP Launchpad houses a variety of start-up teams working on bringing their idea to life. Ideas span across a wide range of industries from retail to high-tech.
Regardless of your experience and major, we can help you find an opportunity that fits your interest.
We match your interest and background to a team in the ZIP Launchpad
Based on the information you provide, your information is forwarded to the team that matches best to your interest and background.
The team upon reviewing your background will contact you to set up a meeting.
During the meeting, the team will review their needs with your background to mutually determine if the match is a good fit.
Assuming interest by the team, then your role and scope will be mutually agreed upon.
If it is not a good match, we will continue to look for other teams that may be a better match.
---
Students and Faculty

-Join A Team-
You must be an active SDSU student or faculty.
Students looking for a team:
---
Benefits
Other students who have participated in a start-up describe the experience as extremely rewarding. One of the major benefits we have heard over and over again is the real-life opportunity of putting the skills you learned or learning in college into practice.
Other benefits include the opportunity to work in a dynamic work environment, solve problems real-time and gain insight into the daily operations of a start-up. Most importantly, you will work along side a team that is making a real impact.
---
Expectations
Joining a team is a commitment to work with a ZIP Launchpad start-up team. The team's responsibility to you is to provide clear communication and work expectations.