Apply to the ZIP Launchpad
Summer 2018 Application Cycle
APPLY NOW FOR SUMMER 2018 Acceptance!!
Application Closes May 20th!
Apply Now
If you apply in one of the following catagories there are special opportunies!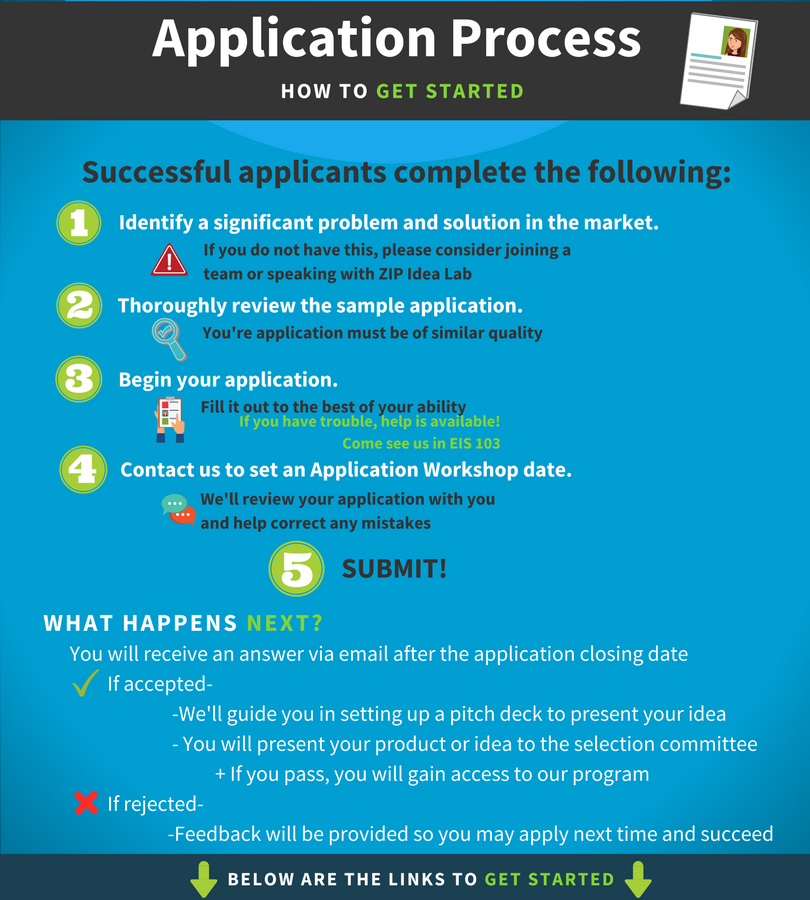 Successful Applications Include
A well defined problem.

An articulated and unique or novel solution

A strong understanding of the addressable market

Knowledge of competitors and your ability to differentiate

A plan to generate revenue (if non-profit, plan to secure stable funding)

An overview of team members

Reason(s) for applying to the ZIP Launchpad
Disclaimer: Do not submit any confidential information in your online application. F6s recommendations are not necessary.