Meet the Staff
Cathy works with aspiring entrepreneurs at SDSU's Zahn Innovation Platform Launchpad. She brings 20+ years of experience in the high-tech industry across large and startup companies to her work at the Executive Director of the ZIP Launchpad. She helped create EvoNexus, an incubator dedicated to stimulating the growth of new high technology companies in San Diego, and served as their first Executive Director. Mrs. Pucher earned a B.S. in Electrical Engineering at University California, San Diego.
Jenny Amaraneni graduated from San Diego State University with a Master of Business Administration and a concentration in Entrepreneurship. Shortly thereafter, she launched her own social enterprise, SOLO Eyewear, an eco-friendly line of eyewear dedicated to funding eye care for people in need. In addition to running SOLO, Jenny has also served as a consultant to other social enterprises and non-profits in the San Diego area. Jenny joined the ZIP Launchpad to work with students in launching their startups and guide them in becoming more environmentally and socially responsible in their businesses.
Alumni of San Diego State University, Corey is responsible for the development efforts and community relations of the Zahn Innovation Platform Launchpad. Focusing on strategic initiatives, board development, community engagement and pipeline fundraising, Corey is charged with growing the overall philanthropic support for entrepreneurial endeavors. As a New York native, Corey is also beginning to lead the New York Regional Council in its efforts to increase alumni engagement on the East Coast.
Doug graduated from SDSU in the Spring of 2018 with a mechanical engineering degree and experience in design, manufacturing, programming, and entrepreneurship. His passion for developing great products makes him a perfect fit for helping early stage ZIP Launchpad teams with prototyping and technical understanding.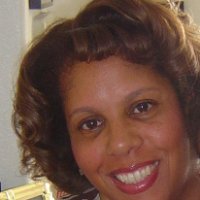 Kim King
Domain Expert & E-Track Advisor
Kimberly Davis King has over 17 years in the venture capital industry. Kim has been focusing on investing and mentoring startups and high growth companies. Kim is also currently the co-Director of StartR and mystartupxx at the UCSD Rady Business School, a lecturer at the Rady UCSD Business School, an Adjunct Professor at SDSU and on the oversight committee for Evonexus a San Diego incubator.