H.G. Fenton Company Idea Lab

Where San Diego Business Starts
The H.G. Fenton Company Idea Lab provides a range of machines and resources that students use to build, test, and iterate their products.
Technical student interns are trained in the latest rapid prototyping technologies available in the lab, and use the tools to quickly prototype and test their ideas. These resources help teams deliver an effective solution to customers in the shortest time possible.
We provide value to teams in the ZIP Launchpad via two ways:
H.G. Fenton Company Idea Lab Services - operating virtually
Prototyping tools and workspace - (currently closed due to COVID-19)

H.G. Fenton Company Idea

L

ab Services

Technical student interns representing a variety of disciplines are available to assist in early-stage development of your business idea. See our services and portfolio below:
Prototyping Tools and Machinery
Physical lab space is currently closed due to Covid-19, please refer to this page for opening status. Lab Services are available virtually.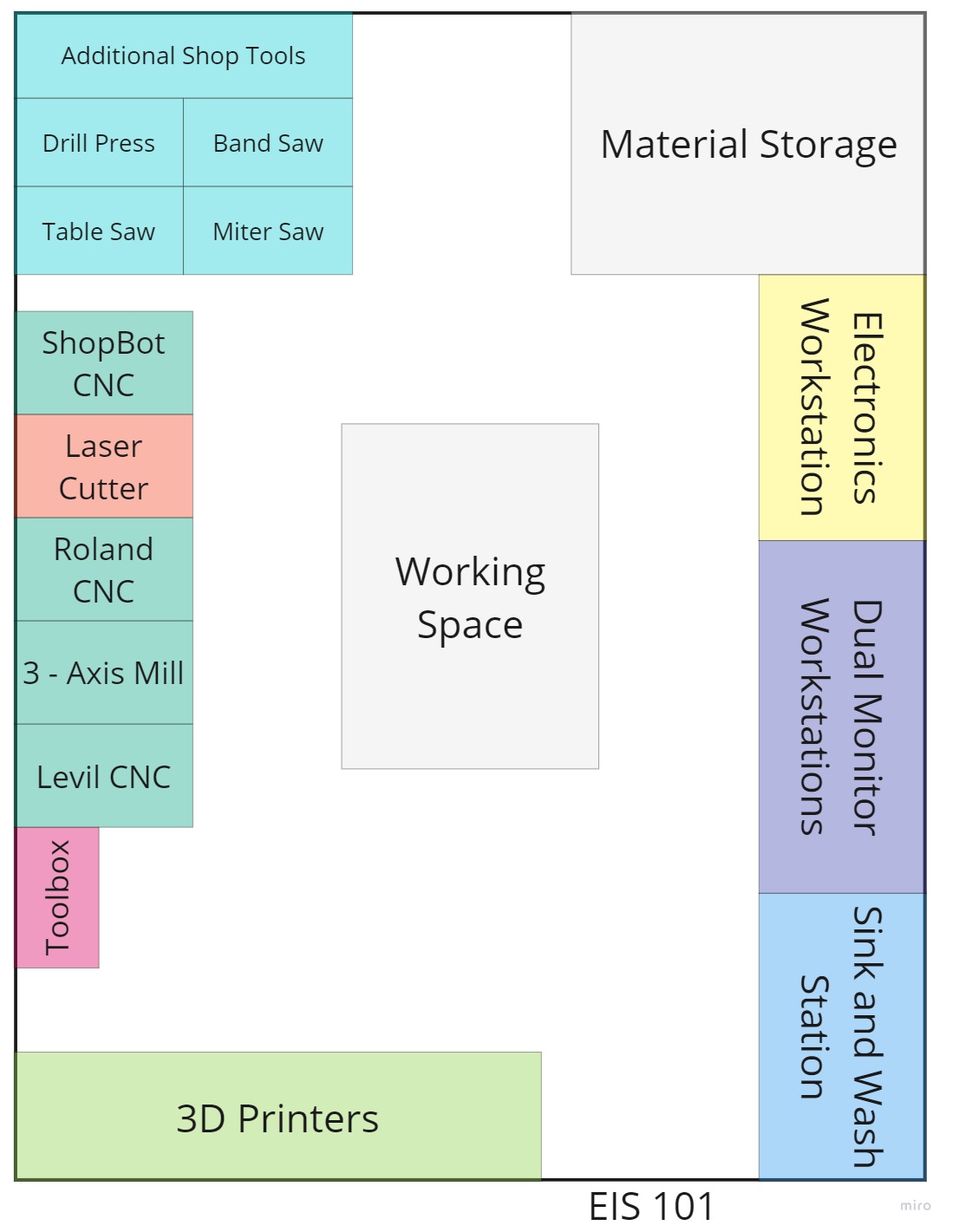 H.G. Fenton Company Idea Lab History
The H.G. Fenton Company Idea Lab is an addition to the San Diego State University ZIP Launchpad. The Idea Lab will help students bring their ideas to life at no cost to our teams. Envisioned at the start was a lab with diverse tools and machines to help our teams with ideas from all seven Colleges. The lab contains 3D printers, a laser cutter, CNC mills, CNC routers, and many other tools. Engineering alumni will help the non-tech savvy each step of the way.
Hype Audio, a student team with only business students, is building a music device to listen while surfing. Their vision is great, however, they need support from an engineering perspective to make it possible. The H.G. Fenton Company Idea Lab provides this to Hype Audio. They are introduced to the limitations of different technologies, the costs associated with each, and planning practices to go from idea to prototype.
CNC Mills and 3D printers are not readily available to anyone and they can be a major hurdle for most start-ups. Vena is a ZIP Launchpad team building a power-free water condenser that can provide water for people living in extremely arid conditions. The H.G. Fenton Company Idea Lab offered the tools and resources that made it possible for Vena's team to start building their product on campus. Vena is now successfully producing proofs of concepts that will be the foundation of more sophisticated prototypes.
Thank you H.G. Fenton Company for your amazing support in making the lab a reality!